Who was Henry Sandford?
Great Grandson of Theophilus Sandford who obtained lands at Castlerea, County Roscommon, for services to the Parliamentary Army.
Through his land holdings Henry became an MP in the Irish parliament. In 1776 he took a lease on No.1 Royal Crescent and seems to have spent much of his time in Bath. The Museum of Georgian Bath at No.1 Royal Crescent researched the life of their first resident, intending to feature him in their display of artifacts of Eighteenth Century life in Bath. Several years ago their researcher tracked down Tom Wills-Sandford, a descendant.
Below I describe the circumstances through my link with Tom by which I became aware of the museum. The museum underwent a major development in 2012/13 and on 21 June 2013 it formally reopened to the public.
Henry Sandford, played by David Symington, a member of the Sealed Knot Civil war Re-enactment Society, duly arrived carried in a sedan chair. He greeted the actress playing his daughter-in-law Catherine, and said he had just returned from his estates at Castlerea and he was was surprised at the crowd who had gathered. TV celebrity cook, Mary Berry, cut the yellow ribbon. Henry Sandford ascended the front steps, inviting his descendants (Tom, his daughter and two grand daughters - see picture below) to follow into his home. The Bath dignitaries and the Trustees of the Bath Preservation Trust followed them in, together with my son Geoffrey and myself - a first cousin 6 times removed to Henry Sandford.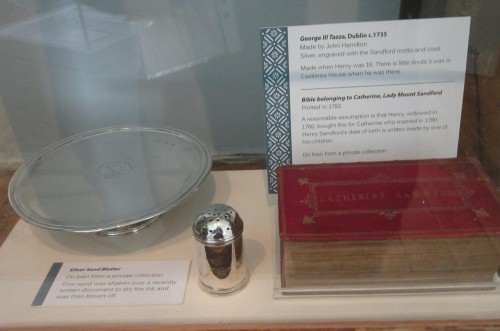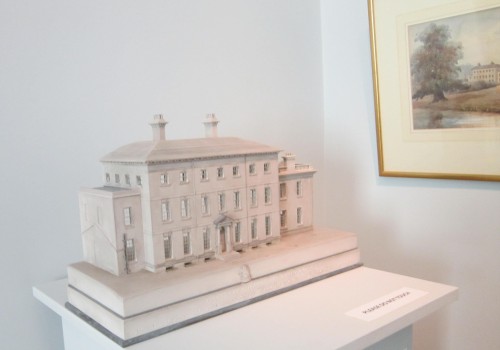 ---